Whilst the international COP27 happens in Egypt, please join this second Community Conversation that focuses on Climate Change at a micro local level.
Your #COP27Norwood event will focus on the cost of living crisis and its impact on sustainability for every one of us at grass roots level.
This is an informal discussion, with invited guests, where we can all share ideas and experiences and also look at the actions that came out of the first meeting. #COPNorwood
All ages welcome - especially young people and anyone involved in sustainable urban living or with an environmental story to share - or questions to ask!
When: Sunday, 13 November 2022 from 2:00pm to 4:30pmWhere: The Portico, 23B Knight's Hill, West Norwood, London, SE27 0HS
Further info: Book in advance here on Eventbrite. Any questions on accessibility or anything else: info@norwoodforum.com.
#COP27Norwood
#SustainableNorwood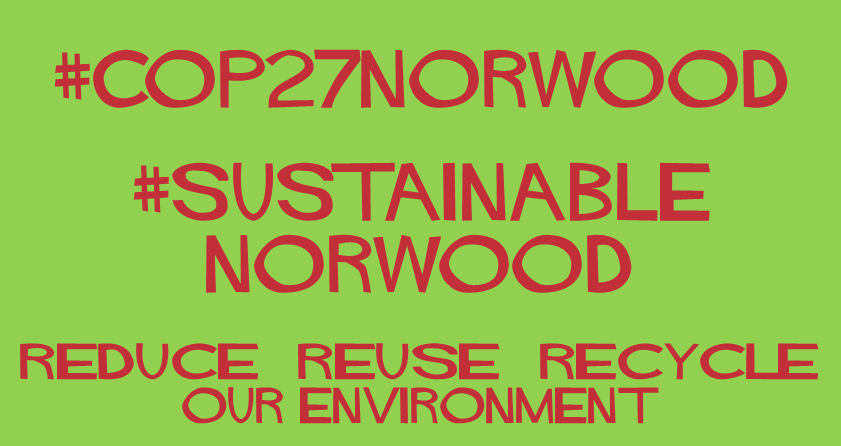 event date:
Sunday, November 13, 2022