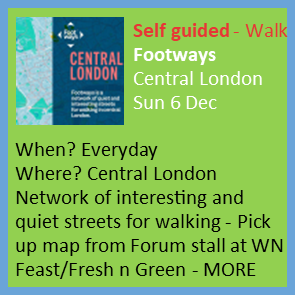 Footways is a network of quiet and interesting streets suitable for walking in Central London.
It sadly doesnt reach West Norwood - yet - 
The Footways network has been curated to connect major places with appeaking and accessible streets, prompting Londoners and visitors to choose walking as the most enjoyable, efficient and healthy option from getting to where they want to go. Mainline train stations, popular destinations and green spaces are all included.