Managing Climate Change is one of the most important things we must do now. Hear about what is happening in our community and how to help.
Addressing climate change presents a once-in-a-generation opportunity to create a fairer, healthier, stronger community.
This event is your chance to hear from experts, politicians, young people, and inspiring community groups on how climate change affects us in Lambeth and Southwark, and to personally engage in shaping our low carbon future.
When: Saturday 9 October 2021 (10am-5pm)
Where: Herne Hill Baptist Church, Half Moon Lane, London, SE24 9HU. See map here (scroll down page).
Tickets: free (donations welcome) online here.
Further info.: see flyer below.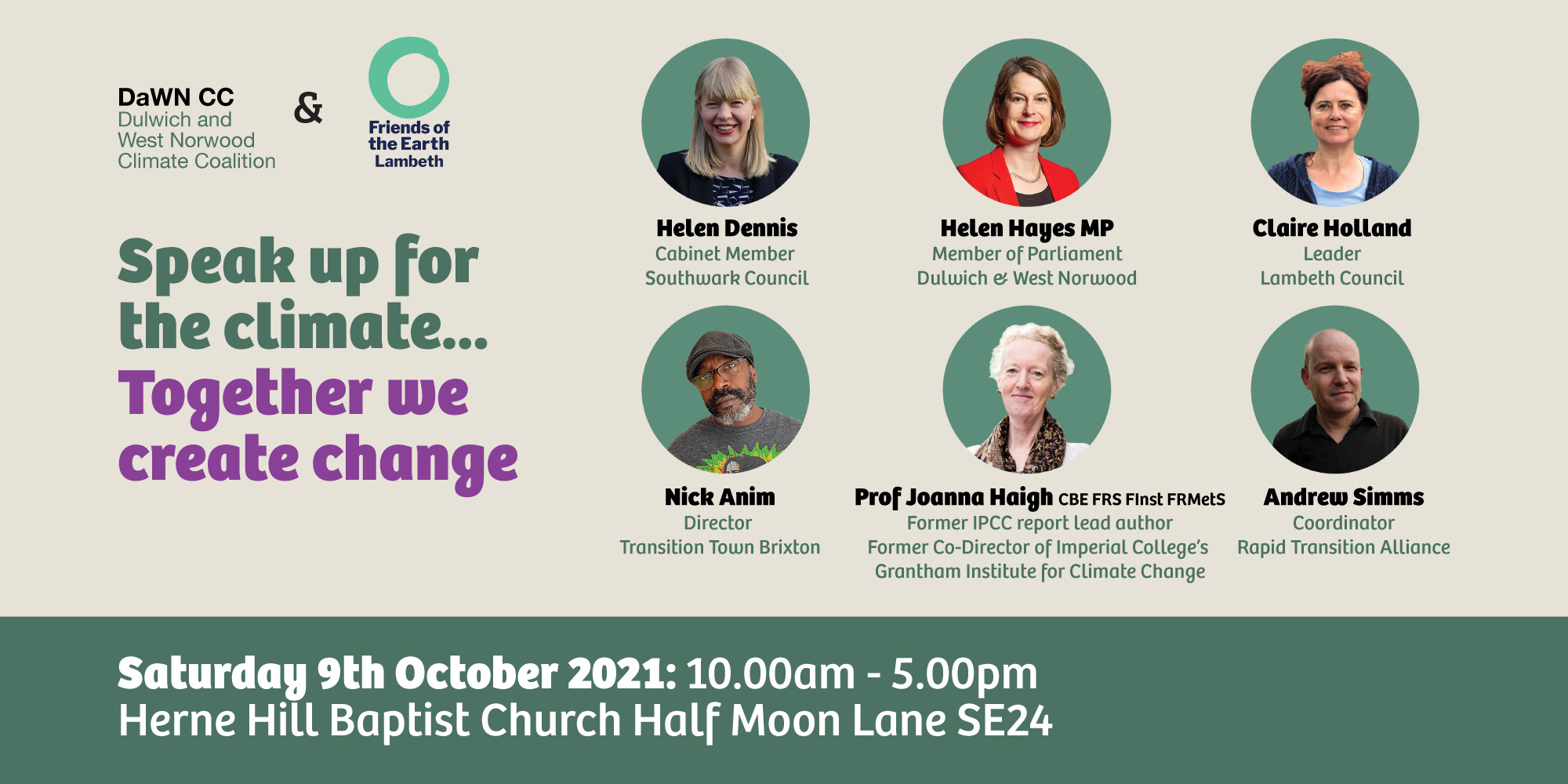 event date:
Saturday, October 9, 2021