#ThrivingNorwood FREE activites and support for pregnant and new parents
Maternal Journal South East London run by Maternal Journal
Gipsy Hill Grows at Playpen toddler group at Christ Church, Gipsy Hill run by South London Botanical Institute
---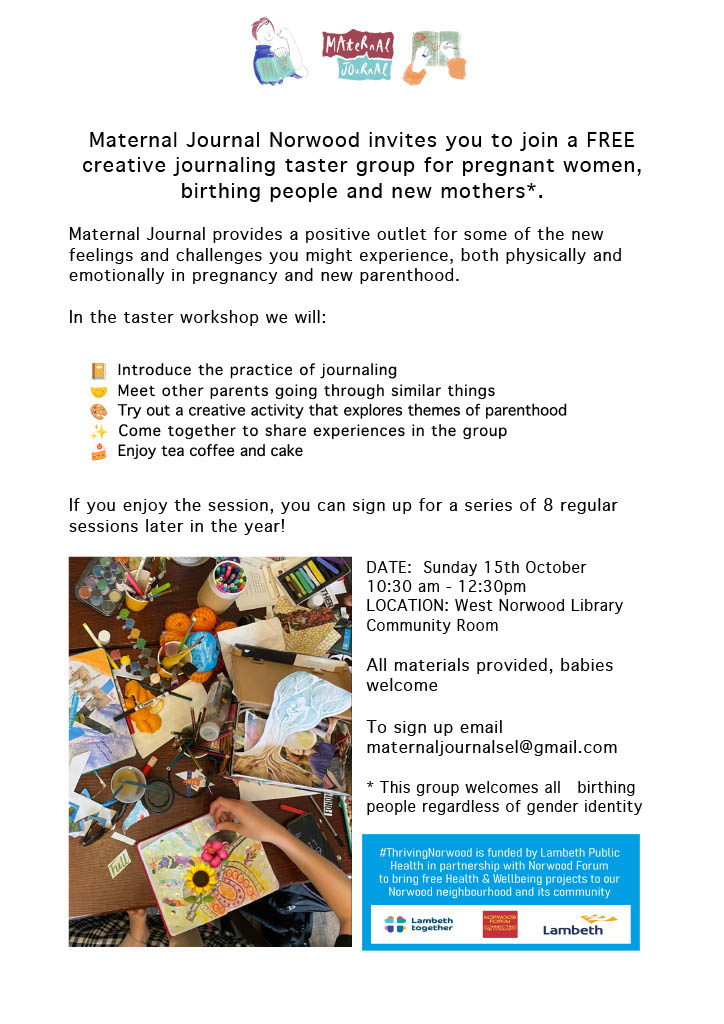 Please click on the image for a larger verson and to download
Maternal Journal South East London - for pregnant women, birthing people and new mothers
What? Maternal Journal Norwood invites you to join a FREE creative journaling taster group for pregnant women, birthing people and new mothers.
When? 10.30am - 12pm, Wednesday 22nd November. 
Where? Sunnyhill Children's Centre,  Harborough Road, SW16 2XW  
How to take part? Contact Emily, Ellie and Becca maternaljournalsel@gmail.com
In this taster session we will:
- Introduce the practice of journaling 
- Meet other parents going through similar things 
- Try out a creative activity that explores themes of parenthood
- Come together to share experiences as a group
- Enjoy tea, coffee and cake.
Maternal Journal provides a positive outlet for some of the new feelings and challenges you might experience, both physically and emotionally in pregnancy and new parenthood.
All materials provided, babies welcome.
If you enjoy the session, you can sign up for a series of 8 regular sessions later in the year!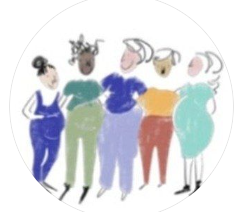 What is Maternal Journal?
This project follows a pilot project delivered in 2022-23 by the Maternal Journal facilitators at Stanley Arts Centre, South Norwood, which received excellent feedback e.g. "The maternal journal group offers something really unique and special - it's so much more than a Mums group - it's therapy, healing and all about making meaningful connections with yourself, your baby and your peers." They are now keen to extend the reach of the project across Norwood more widely.
Contact:
 for more information on this project and organisation: Emily, Ellie and Becca 
maternaljournalsel@gmail.com
Website:
www.ellieblatchleytherapy.com/about-3
Instagram:
www.instagram.com/maternal_journal_se_london/
---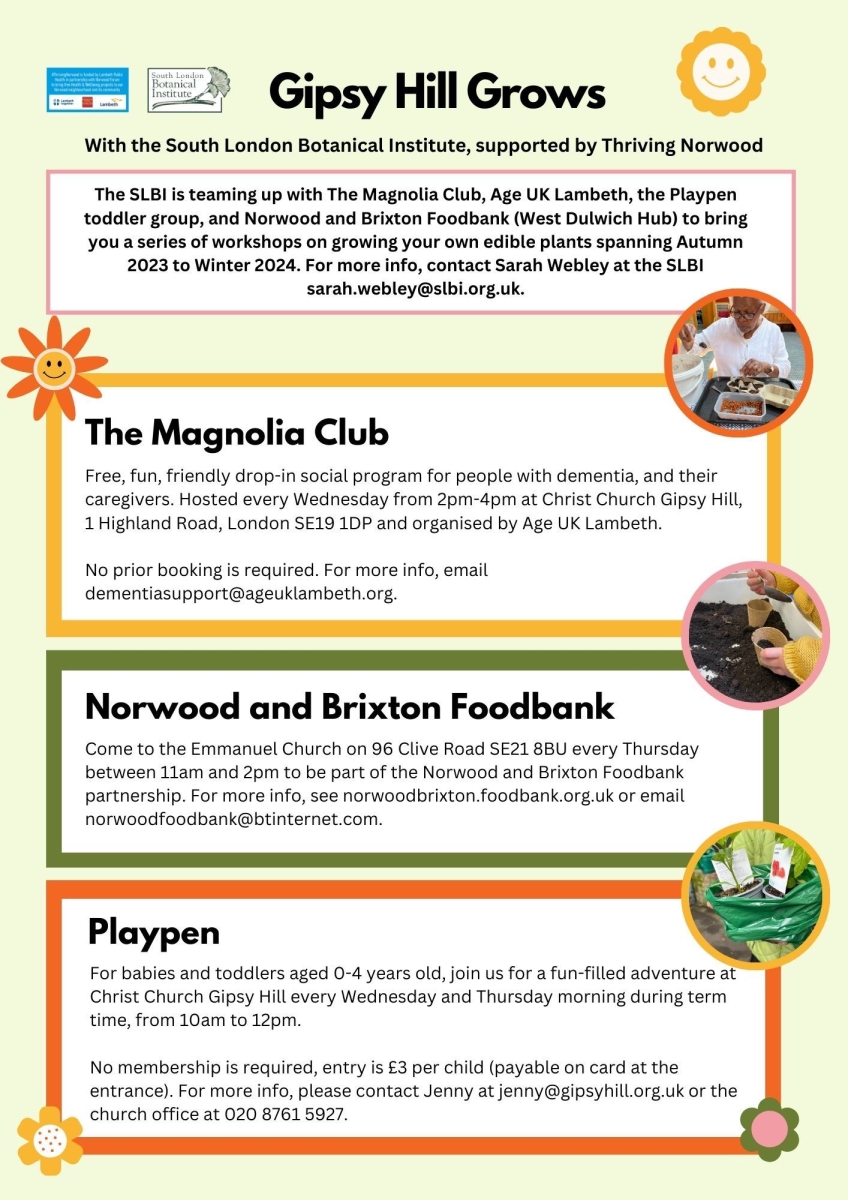 Please click on the image for a larger version and to download
Gipsy Hill Grows run by South London Botanical Institute (SLBI) - for 0-4yr olds and their parents, carers and guardians
What? SLBI will be running two growing sessions with the Playpen toddler group run by Christ Church, Gipsy Hill. Playpen is a 'Stay and Play' Baby and Toddler Group for 0-4 year olds that runs in the Goodliffe Hall, on Wednesday and Thursday mornings, 10am-12noon during term time. It is run by Jenny Thomas and a team of volunteers from the church and local community.
Learn how to grow your own healthy food, simply and sustainably at home, even if you dont have a green space.
When? Spanning Autumn 2023 to Winter 2024, but please contact Sarah to find out when she will be there
Where? Play Pen Christ Church, 1 Highland Rd, London SE19 1DP
How to take part? Contact Sarah Webley, email: sarah.webley@slbi.org.uk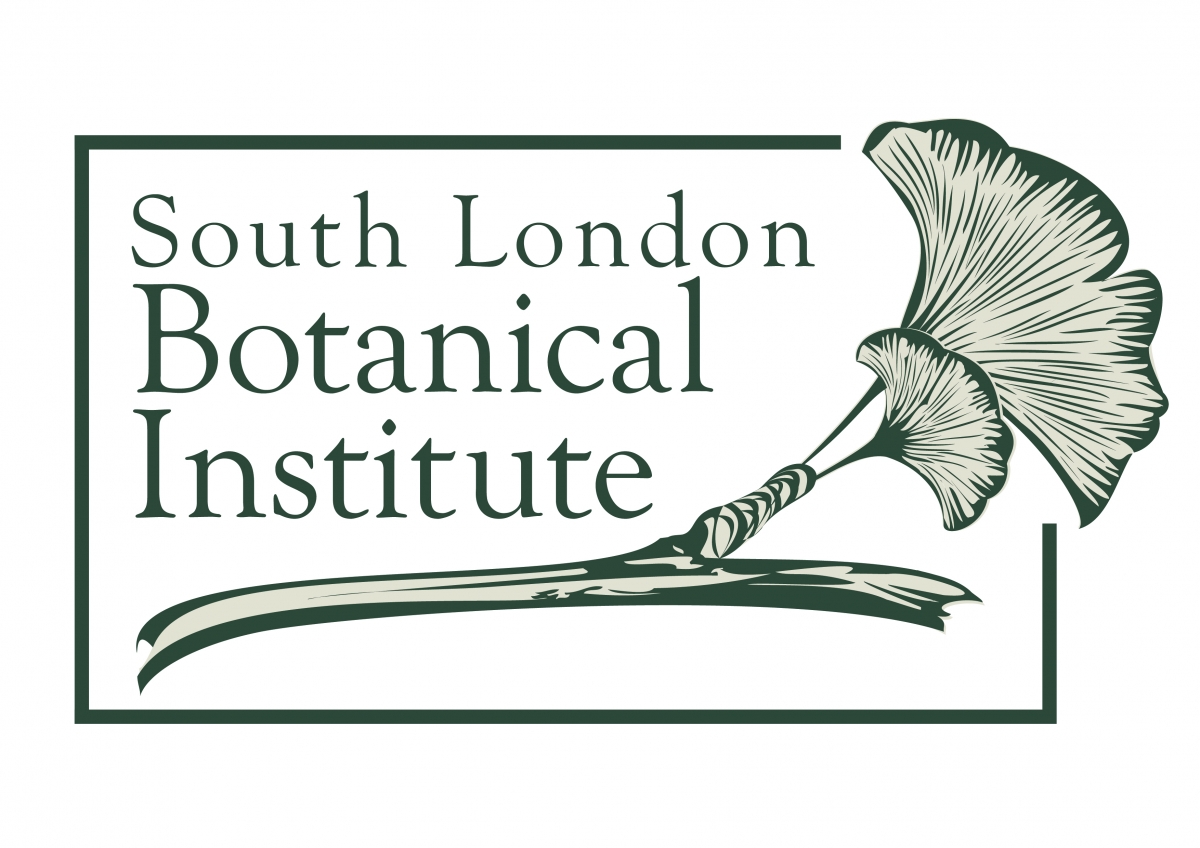 Who is SLBI?
Founded in 1910 in Tulse Hill, SLBI provides facilities for the study of plants including ecology and conservation, and aims to encourage interest in all aspects of plant life. They have a beautiful botanical garden and run a wide range of courses, workshops, school visits and events for all ages - encouraging participation of people from all ages, backgrounds and levels of learning. 
Contact: for more information on this project and organisation: Sarah Webley, email: sarah.webley@slbi.org.uk
Website: www.slbi.org.uk/
Facebook: www.facebook.com/groups/283618438349250
Twitter: twitter.com/SLBotanicalInst
Instagram: www.instagram.com/slbi_323/
---