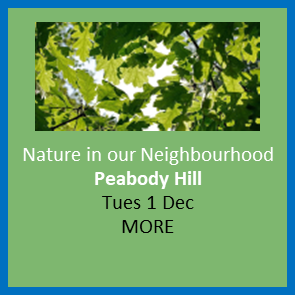 Today our Nature in our Neighbourhood focus is on Peabody Hill.
If you live locally, you probably use its paths almost daily, but to many people it's probably completely unknown. As Mike Urban of Brixton Buzz said in his recent article - its:
'A small woodland area located on a steep slope, Peabody Hill Wood is something of a hidden gem, located between the Peabody Hill and Rosendale Estates, a short stroll from Brockwell Park'.
Read Mikes full, illustrated, article (including a map) by clicking on the link below. You will see from the photos that at times you could be anywhere but in an inner London borough. A perfect slice of Nature in our Neighbourhood.