Every day 
Interesting activities to get involved with as a family.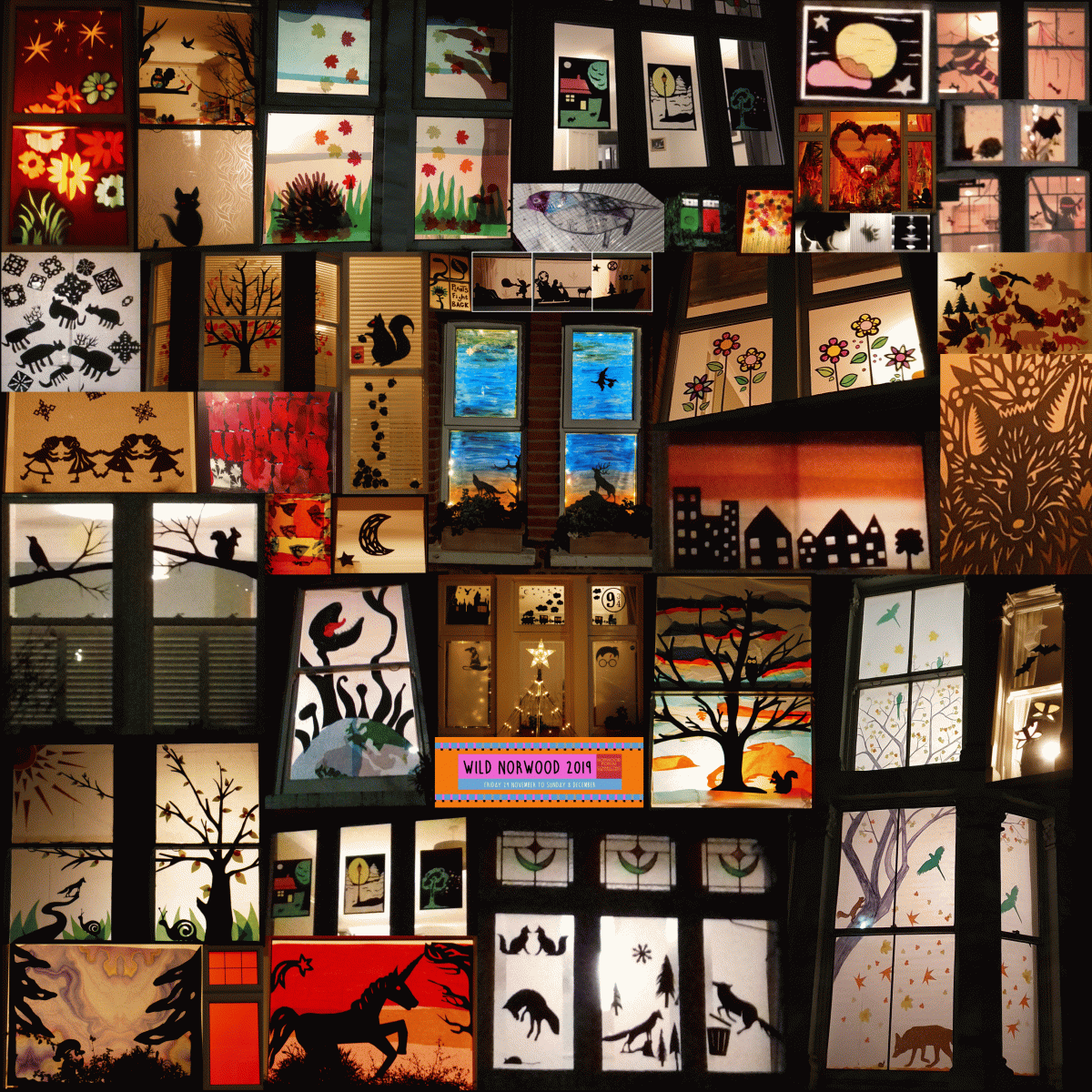 Wild Norwood 2020, Window Wanderland Winter Festival
Saturday 28 November to Saturday 12 December
A chance to be creative in your own home - plus an inspiring reason to walk round your neighbourhood. Its simple to take part - cut out some paper shapes, stick them on the inside of your front windows and leave your lights on to light up the silhouettes. Register your window on the the festival website - and use the same map to venture outside on a hunt for other window displays in your neighbourhood.
This is our second Norwood festival, and this year there will also be lots of other activities and events to take part in. Find out how here: www.norwoodforum.org/wild-norwood-2020
Lambeth Libraries brings you:
Wriggle and Rhyme live in your home! Songs, stories and rhymes for the under 5s. Monday to Friday (excluding Bank Holidays) (10.30 - 11am) Facebook live everyday @ Facebook/Lambeth Libraries: Wriggle and Rhyme Online. Also a weekly online chat for parents, grandparents, child minders or nannies to develop support networks within a safe space.  Email Tina at tfellows@lambeth.gov.uk for the meeting ID and invite.
Homework help: Lambeth Library staff available to support children and young people with their homework. Contact online with any enquiry with your homework: Ask a Librarian. Monday to Friday 3.30 - 4:30pm.
Monthly updates on Lambeth Library activities is shared on our News webpage here.
The South London Botanical Institute - has put together some online resources for parents and teachers to use whilst we are all experiencing lockdown; see their School visits and Families page. All of these resources are to do with plants and fit in nicely with the primary science national curriculum; they are all free to access (donations welcome).
Cartoon Musuem - explore the wonderful world of cartoons and comics with their free learning resources.
James Dyson Foundation - are you ready for a challenge? Can you skewer a balloon without popping it? Coat a nail in copper? What happens when you plug a clock into a potato? Download these Challenge Cards to find out more.
Tate Gallery has all sorts of fantastic games, quizzes and crafting projects.
Audible has hundreds of titles available for free. Visit stories.audible.com to begin. Logins and bank details are not required.