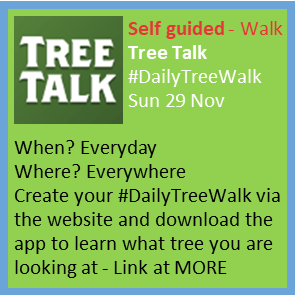 Paul Wood is our LIVE guest this evening at 7pm, when he will be talking about his book 'London's Street Trees: A field guide to the urban forest'. Leading into that LIVE event, Wild Norwood 2020 introduces you to Tree Talk - your unique guide through the London urban forest. Tree Talk is brought to you by three London explorers: Steve Pocock / @spacedapenguin, Paul Wood / @TheStreetTree and Rob Tustain.
The Tree Talk website is absolutely full of ways to discover London's urban forest. You can type in a postcode and create your own fantastic #DailyTreeWalk, and you can use the Tree Map to discover trees all over London too - and so much more.
Find out more about #TreeTalk
Website: www.treetalk.co.uk/
Twitter: twitter.com/TreeTalkUK
TreeTalk is also available for your Android mobile phone, in (very early) Beta. It does not have the scope of the website yet, but Tree Talk would love your feedback. Get it here.
Please consider supporting Tree Talk
Buy them a coffee