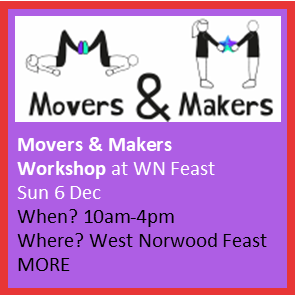 Movers & Makers Workshop at West Norwood Feast
Village Green, outside West Norwood Health and Leisure Centre, 10am-4pm
Pick up your completely free workshop box with everything you need to make a beautiful Nature Garland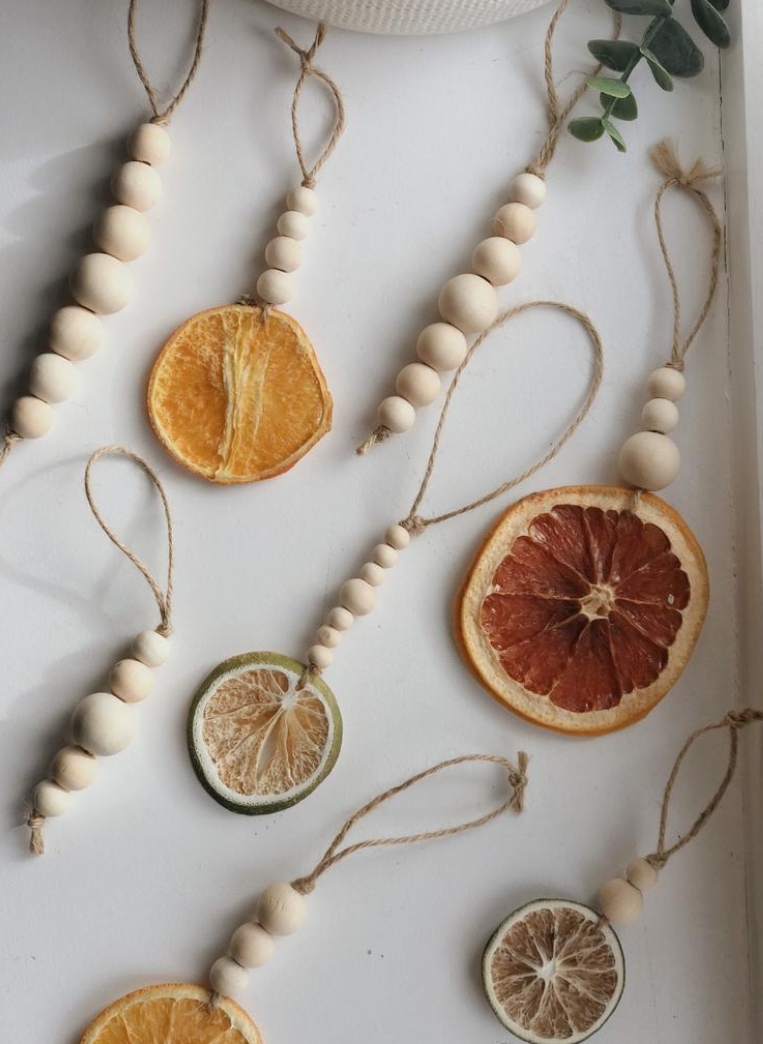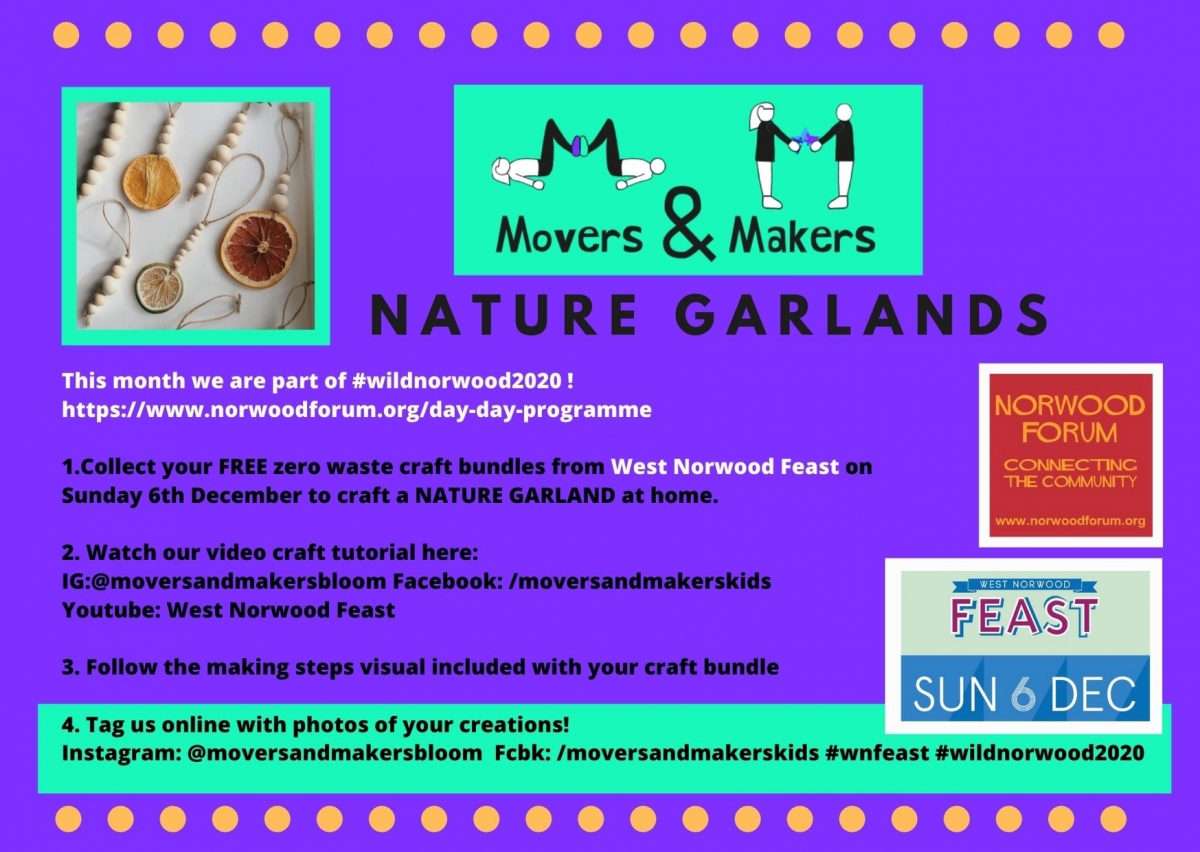 Movers and Makers create inclusive holiday camps and community activities for kids (+adults!) in South London and can usually be found at West Norwood Feast running a workshop - currently in a Covid-19 safe way.
Find out more about Movers and Makers:
Website: www.moversandmakers.org.uk/
Facebook: www.facebook.com/moversandmakerskids
Instagram: www.instagram.com/moversandmakersbloom/
Norwood Forum #wildnorwood2020 has sponsored two Movers & Makers WN Feast workshops - November and December.