Window Wanderland 90 seconds from Window Wanderland on Vimeo.
Last year, we had three schools (that we know of!) took part, each with fantastic creative displays - Rosemead, Oakfield and Rosendale, and the year before we had two schools: Rosemead had a wonderful display across multiple windows with (song?) birds cut out of sheets of music and Elmgreen's huge bird paintings very cleverly later incorporated the NHS rainbow.
We would love more schools to be involved this year.
Covid-19
Let's deal with this important issue first of all. Window Wanderland fortunately is covid-safe without having to make any changes. Simply, people make their own designs and display them in their own windows. Armed with the festival map, you then walk around your neighbourhood at dusk hunting out other window displays. There is no gathering in groups beyond your household, or any timetable to comply with - expect the festival which is Saturday 27 November - Sunday 12 December. Most people kept their displays up throughout the holiday period (and three shops in Norwood Road still have theirs from 2020 on display!). In exactly the same way, a school can take part.
How?
Using whatever methods, and created by anyone in the school - make a display - or multiple displays - in any of your windows. The idea is that they can be seen at dusk as the lights in the room illuminate them. You can use any kind of paper to either create silhouettes or to paint designs on - and simply sellotape the paper to the glass, or you could paint directly onto the window. Both versions were used by Rosemead and Elmgreen.
Once you have decided to take part, please remember to add the school to the festival map so people know where to find your windows: www.windowwanderland.com/event/norwood-2021/
That's it!
Theme
The festival theme remains: Wild Norwood. This can be interpreted as wide as your imagination, but our focus is on the natural world, our place in it and the effect we have on it. You are very welcome, of course, to weave the festival theme and any of the festival's resources into any aspect of your curriculum.
What else could your school do?
It would be tremendous if you would tell the children about the festival, so they might take part at home. By design the festival is Covid-safe.
Can we provide some text for a school newsletter?
Could you share this information and/or introduce us to your PTA?
Wild Norwood 2021 festival
This year our additional programme of activities is focussed on guided and self-guided walks; celebrating how we can all be out and about so much more this year. There will be at least one walk on every day of festival and include a spooky night-time visit to West Norwood Cemetery, a foraging walk in Tivoli Park, and a walk tracing the route of the lost Effra River.
There will also be a moonlit trail of local wild animal footprints in the shops along Norwood Road – all leading to a magical woodland window display in the large windows of West Norwood Library and Picturehouse.
Winter Festival
And finally, this year together with our partners: West Norwood Feast and our local business improvement district Station to Station, Wild Norwood will be part of a much bigger Winter Festival. We will be delivering programme information door to door in the next few days, but this can also be found on the Festival webpage hosted by West Norwood Feast: https://westnorwoodfeast.com/winterfestival2021/
More information?
Norwood Forum Window Wanderland page: www.norwoodforum.org/wild-norwood-2021
Schools information page: www.norwoodforum.org/schools-and-window-wanderland
Register your windows: www.windowwanderland.com/area/norwood/
Wild Norwood - it's right outside your door!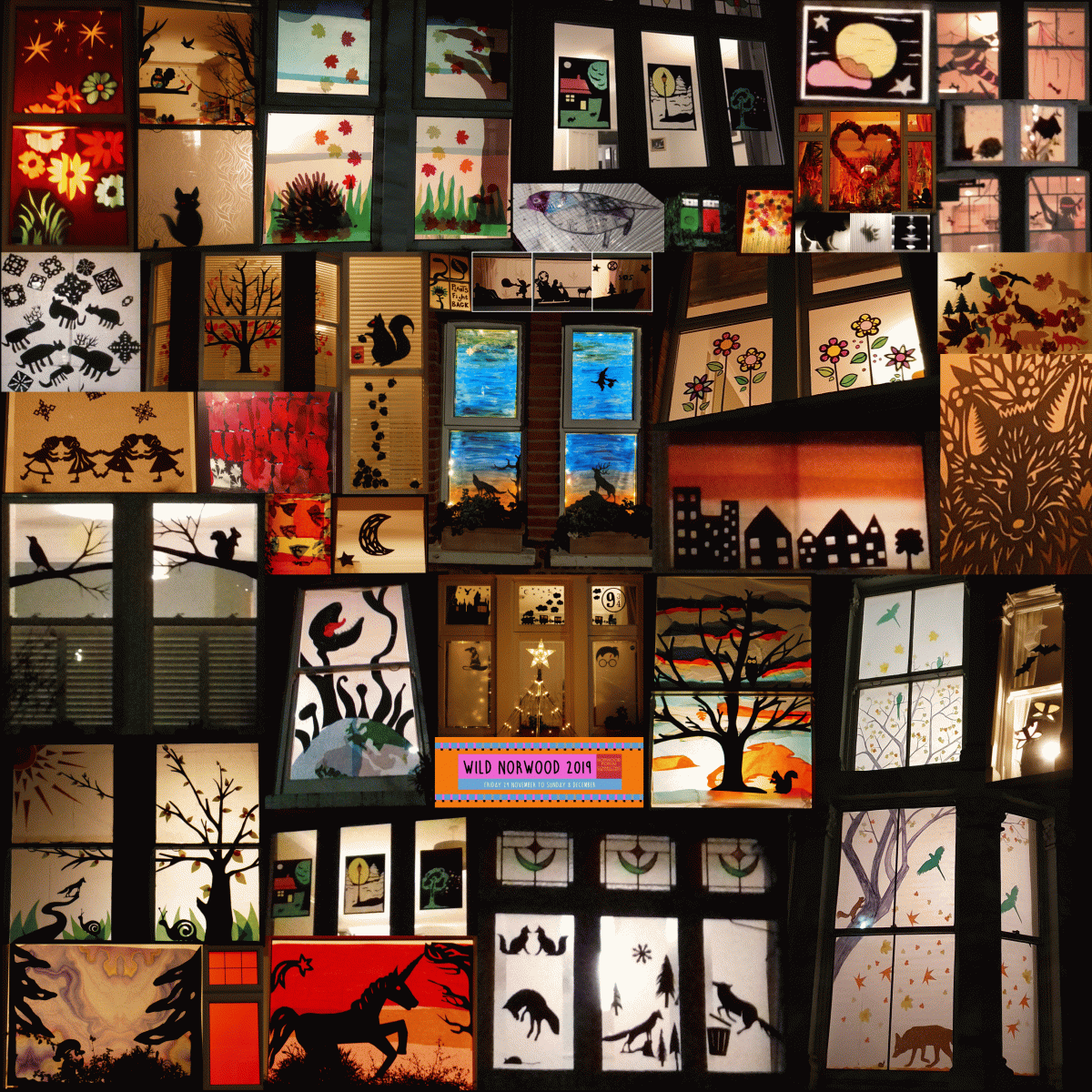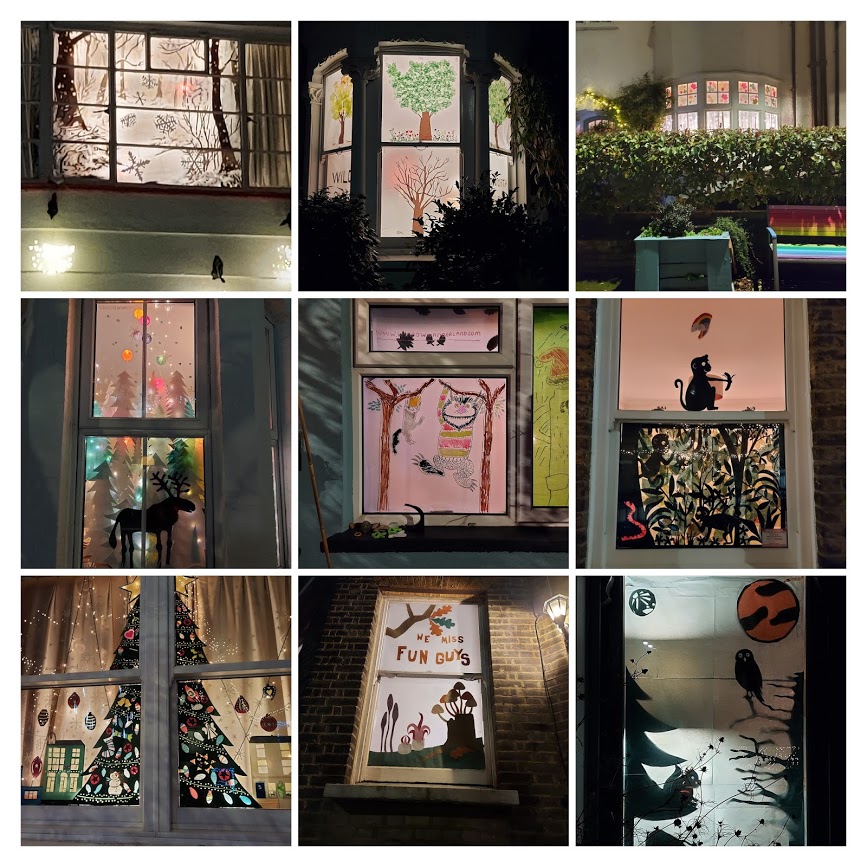 Inspiration from Wild Norwood 2019                        Inspiration from Wild Norwood 2020