Great North Wood comes to West Norwood!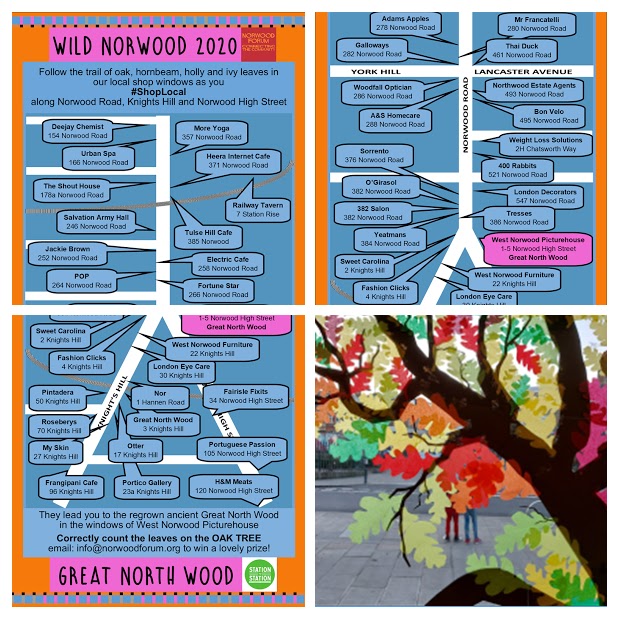 #ShopLocal may now be more of a #CollectLocal, but when you are (briefly) out and about you might notice the wintery leaves in the windows of these lovely local shops and businesses - click on the image above to download your own map. They are all taking part in this years #WildNorwood2020 festival. Follow the trail to West Norwood Picturehouse - count the number of leaves on the #GreatNorthWood OAK TREE in the window - and win a lovely Christmas Prize! Send you answer to: info@norwoodforum.org
Download your Window Wanderland map here
Though the festival is now over, most people keep their window displays up until after Christmas, and apart from the in-person events and workshops, all the other festival programme events can still be enjoyed including the Online Live videos which are still available to watch on our Facebook page: www.facebook.com/TheNorwoodForum.
The Programme is colour coded:
All the festival events are linked to nature/the environment/the get big outdoors.
Pink - Window Wanderland - self-guided LIVE trail of wanderland windows for you to discover
Blue - Live Talks - all LIVE and on-line, at either 5pm or 7pm
Green - Walks - some self-guided, one guided LIVE
Yellow - Festival Soundtrack
Orange - Food - pre-recorded cooking demo with LIVE Q&A
Red - Online Resources - including Apps to download and programmes to listen to​
Violet - Workshops - some LIVE, some on-line
Ultramarine - Film - Festival Finale will be LIVE (Covid-19 restrictions allowing)
Burgundy - West Norwood Feast - LIVE
Hazel - Nature in our Neighbourhood - Join in with mapping nature in our neighbourhood, also places to visit, and organisations local and London wide that focus on nature in an urban environment
Saturday 28 November LAUNCH DAY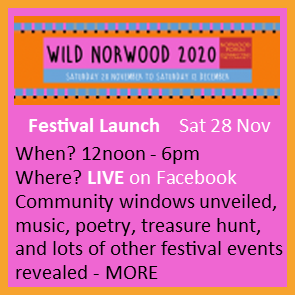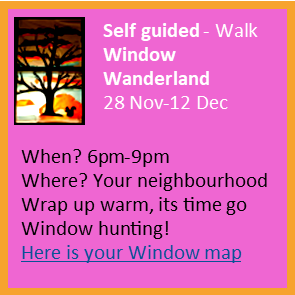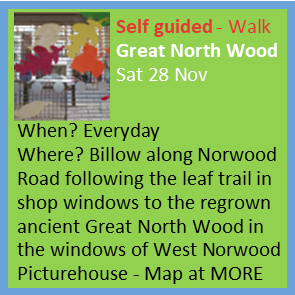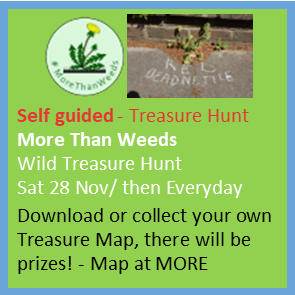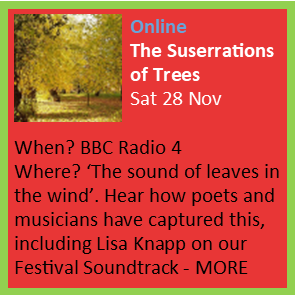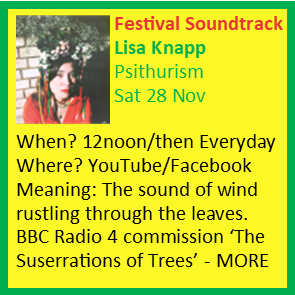 Sunday 29 November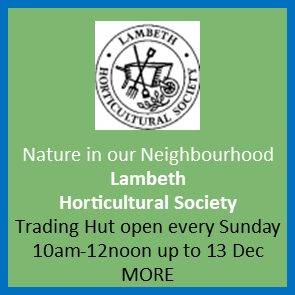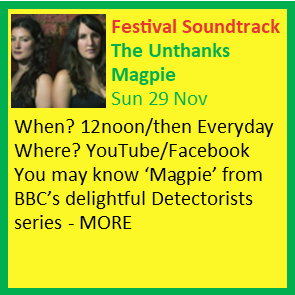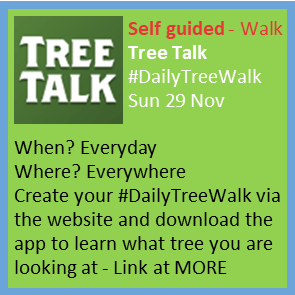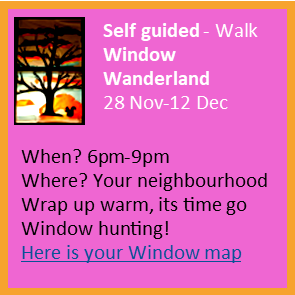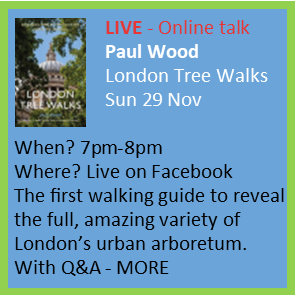 ​
Tuesday 1 December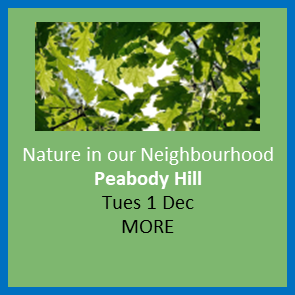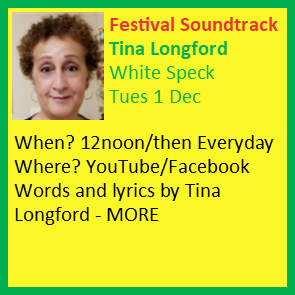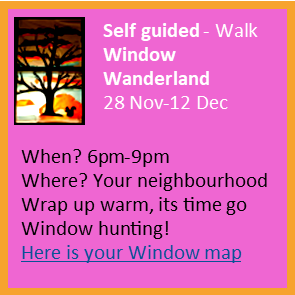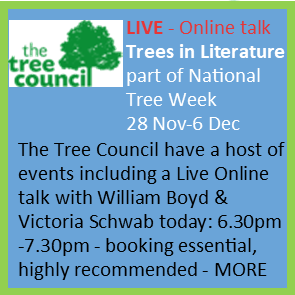 Wednesday 2 December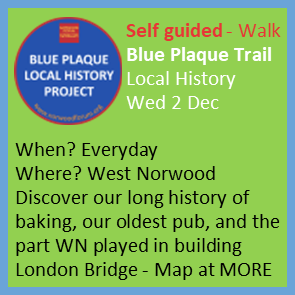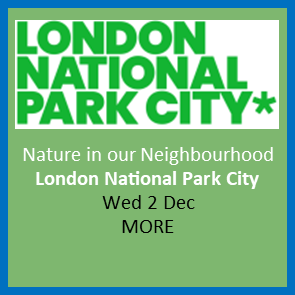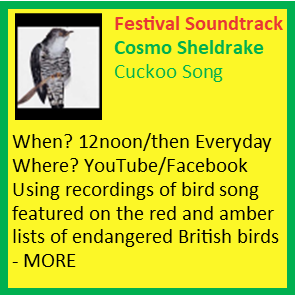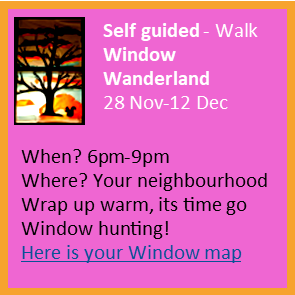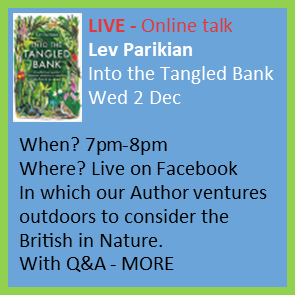 Thursday 3 December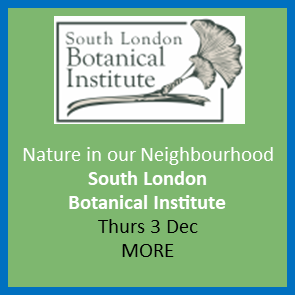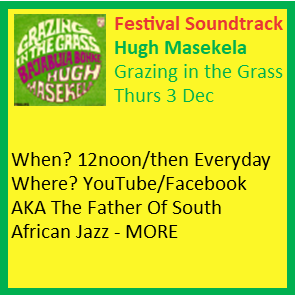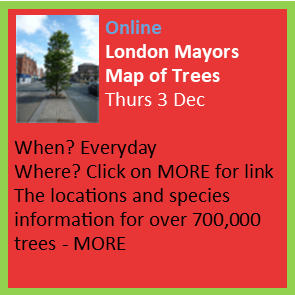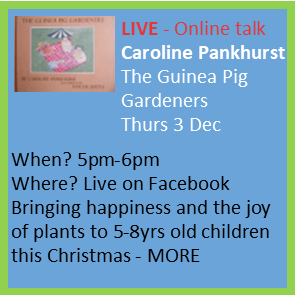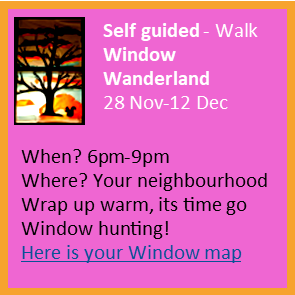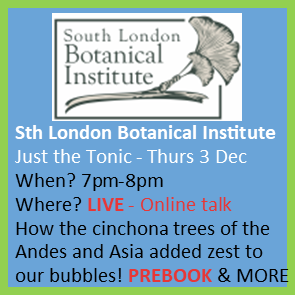 Friday 4 December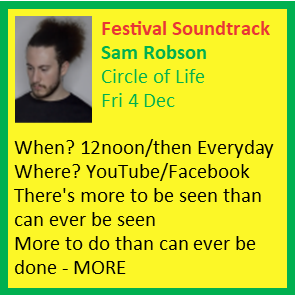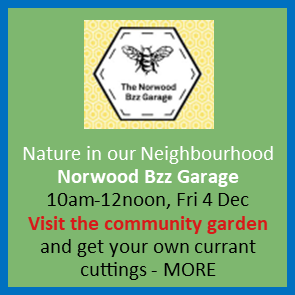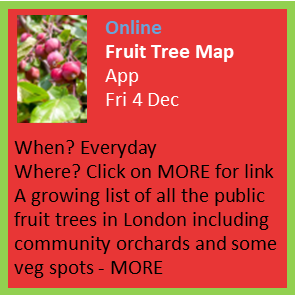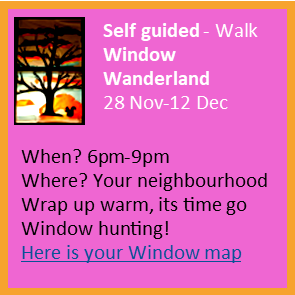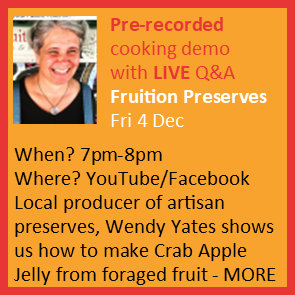 Saturday 5 December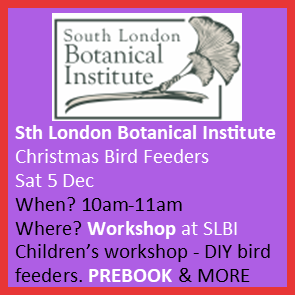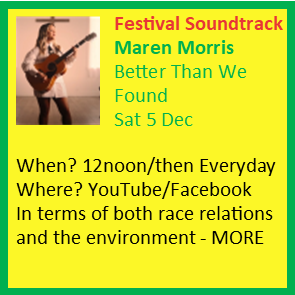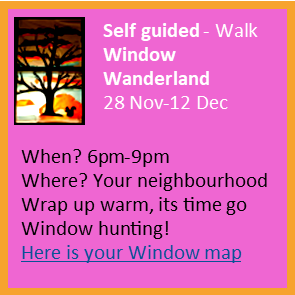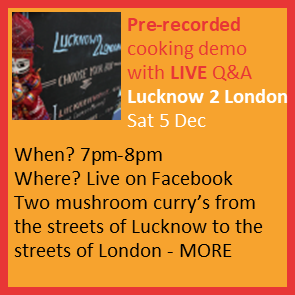 Sunday 6 December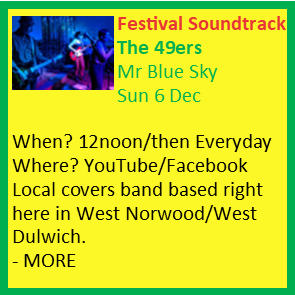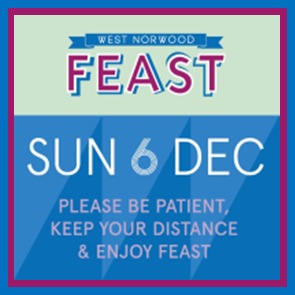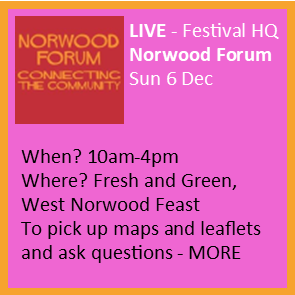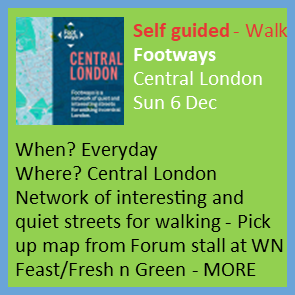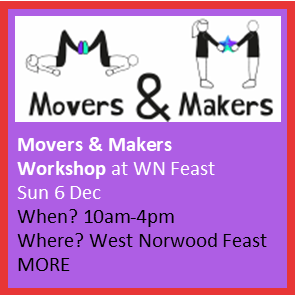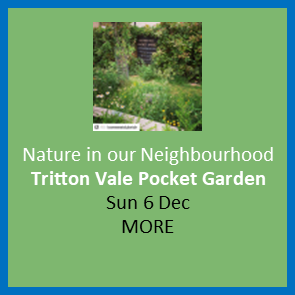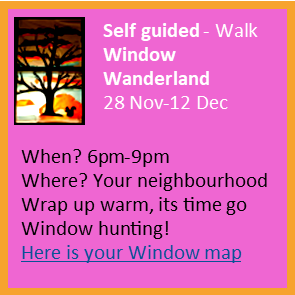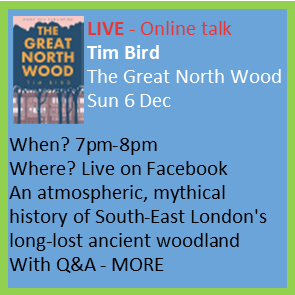 Monday 7 December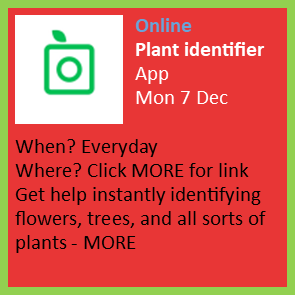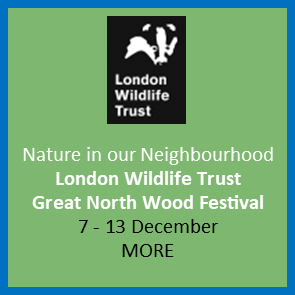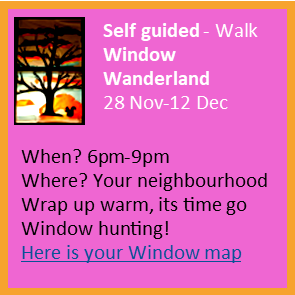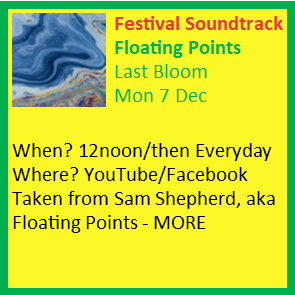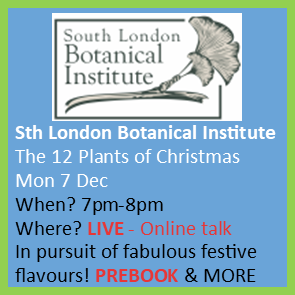 Tuesday 8 December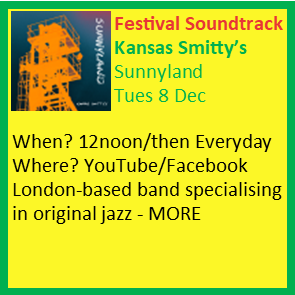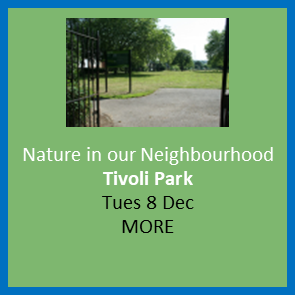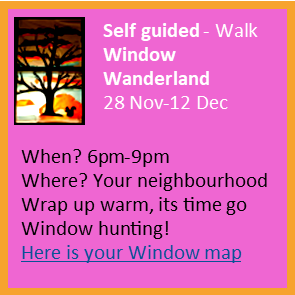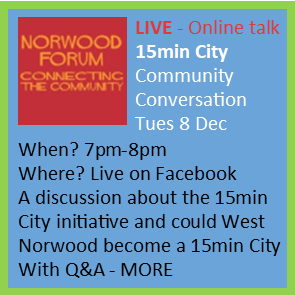 Wednesday 9 December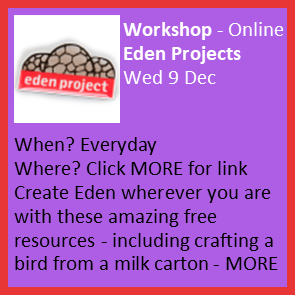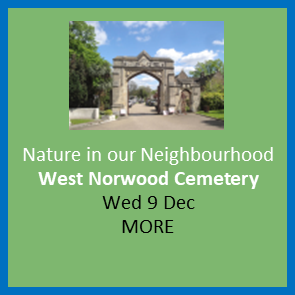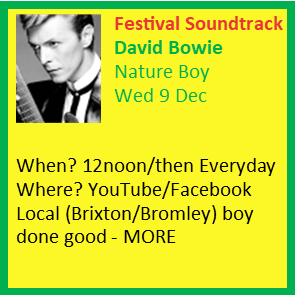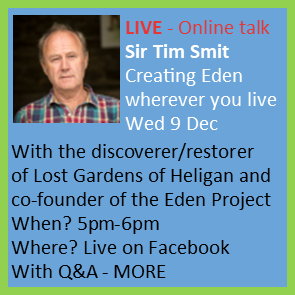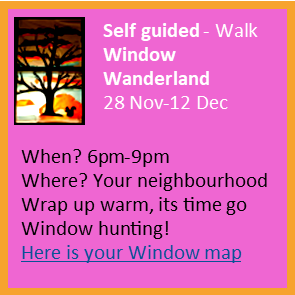 Thursday 10 December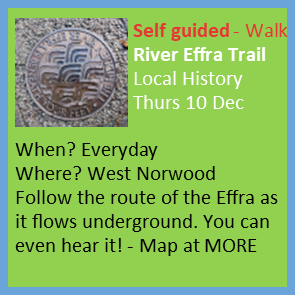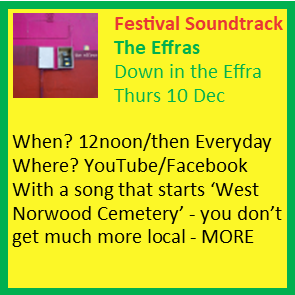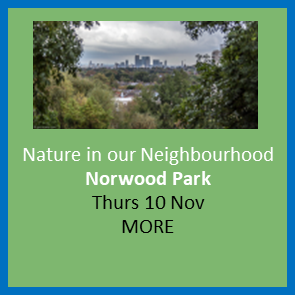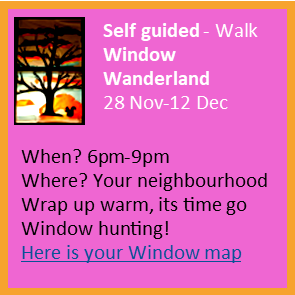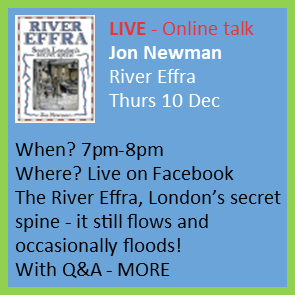 Friday 11 December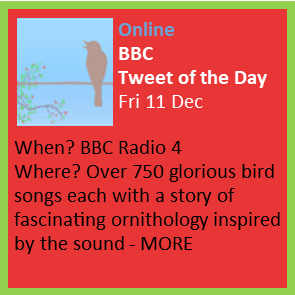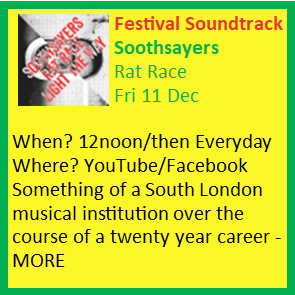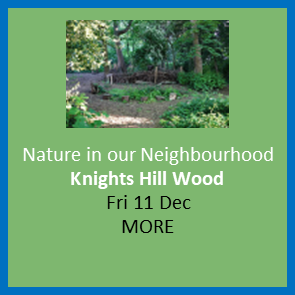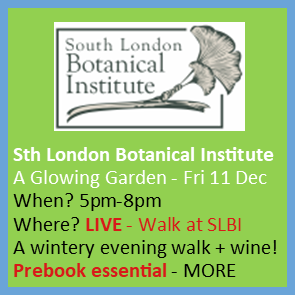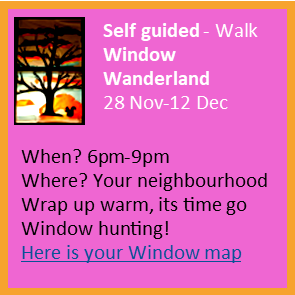 Saturday 12 December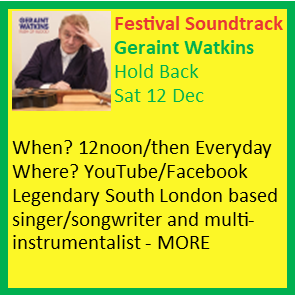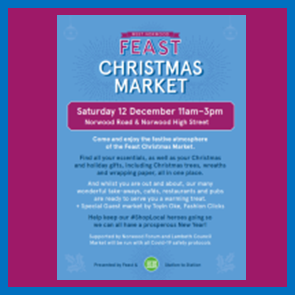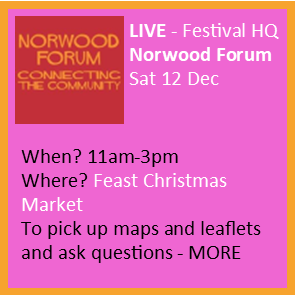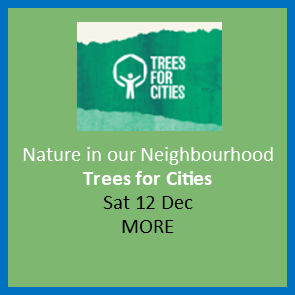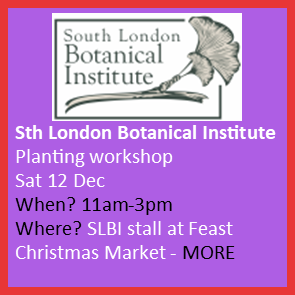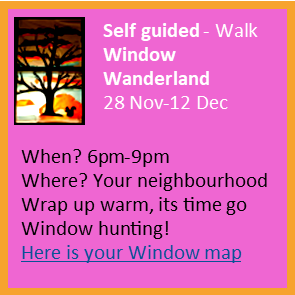 Festival Finale Sunday 13 December with BONUS Festival Soundtrack